State-of-the-art cardiovascular care
Our focus is to provide state-of-the-art cardiovascular care.
Specialized care tailored to seniors
Geriatricians are available to oversee your care during your inpatient stay.
Always here for you
Get care from an extensive network of specialists and trauma centers 24 hours a day, everyday.
GetCareNow
Reserve Your ER Arrival Time.

Evidence-based therapy 
Providing inpatient and outpatient rehabilitation services.
148 years of care
Founded in 1874, we are dedicated to serve our community. It is an honor to care for you and your loved ones.
Welcome to St. Joseph Medical Center
Providing Quality, Compassionate Care Since 1874
Introducing a secure and convenient way to manage and access your health information whenever and wherever you need it.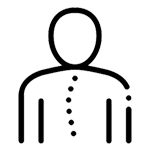 Awards and Accreditations
St. Joseph Medical Center, a member of Prime Healthcare or Prime Healthcare Foundation, has been recognized by the Lown Institute for outstanding social responsibility, receiving an "A" grade on the 2023-24 Lown Institute Hospitals Index
read more
Events
Learn more about our upcoming events including support groups, classes, and hospital held events.
I recently had a procedure at St. Joseph. The nursing staff was very caring and attentive. The respiratory therapist asked about my preference for getting some medication before going in to calm my anxiety. I really felt that I was listened to. The surgical staff was very warm and welcoming upon arrival into the OR room. My favorite experience was the radiology staff that I saw at the end. Their positive attitudes and friendly discussions were a cherry on the top. The only reason I'd subtract a star is for the long registration time!
Erin Enright
The nursing and Therapy staff even the Dietary service was very kind and efficient on the 4th floor. I had excellent care when I had my babies here. Now my elderly mother is here. She had an internist pulmonologist and geriatric staff. Friendly nursing students too. As a nurse. I really appreciate that. Abi did an awesome job teaching. The glucose meter and Iv antibiotic infusion to a caring nursing student from a local college. The kind discharge planner worked well with our family Retirement home and medical staff in planning the discharge..😊
Patty Mullen
My daughter was seen for a sports injury. They immediately checked her in, ran x-rays, and released her. They addressed her injury and referred her for follow-up with the doctor.
Tramaine Smith